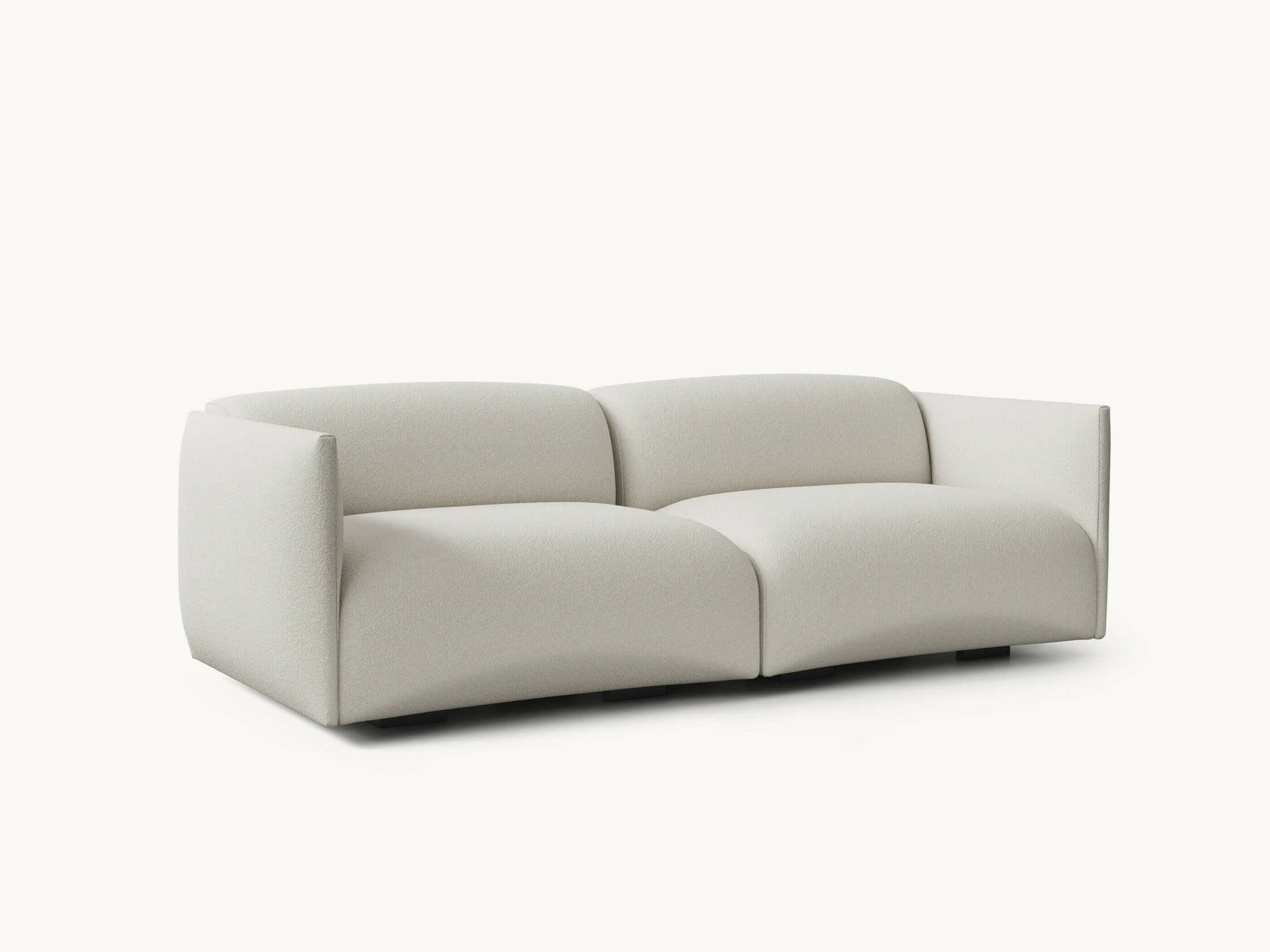 Origami
Origami is not afraid to be the centre of attention - the unique 360-degree design and low height make it ideal to be placed in the middle of the room. Unique concave shapes both in the back and the low front of the seat are combined with soft round shapes of the seat and arm rests. Origami is not a regular sofa or an arm chair, it is a statuesque centre piece.
Multiple module options make it easy to build variable combinations for different spaces. Whether you need a small two-seater sofa, a massive corner sofa, a chaise longue or an armchair, Origami can be folded into several shapes and sizes.
Frame
Wooden frame: plywood + solid wood frame with zig zag springs. Surface padded with foam and coated with fabric.
Padding
Standard padding in the fixed seat double High Resilience foam + silicone wadding
Standard padding in the fixed back rest High Resilience foam + silicone wadding
Fire-safe padding for public spaces is also available, more information from project sales.
Upholstery
Removable fabric upholstery.
Leather upholstery not available.
In use, the upholstery may have a wave-like looseness.
Available only with Aurora, Baltimore, Bohemian, Diego, Dumet, Malawi, Melange, Orsetto, Osaka, Panama Linen, Terrazzo, Stone and Verso fabrics or fabrics approved by Adea.
Delivery
Delivered legs fixed.
Products produced based on customer orders. Lead time normally 4–6 weeks.
You might also be interested in these.
Although each piece of Adea furniture is different, like its buyer, we all have good taste and the ability to distinguish important details.