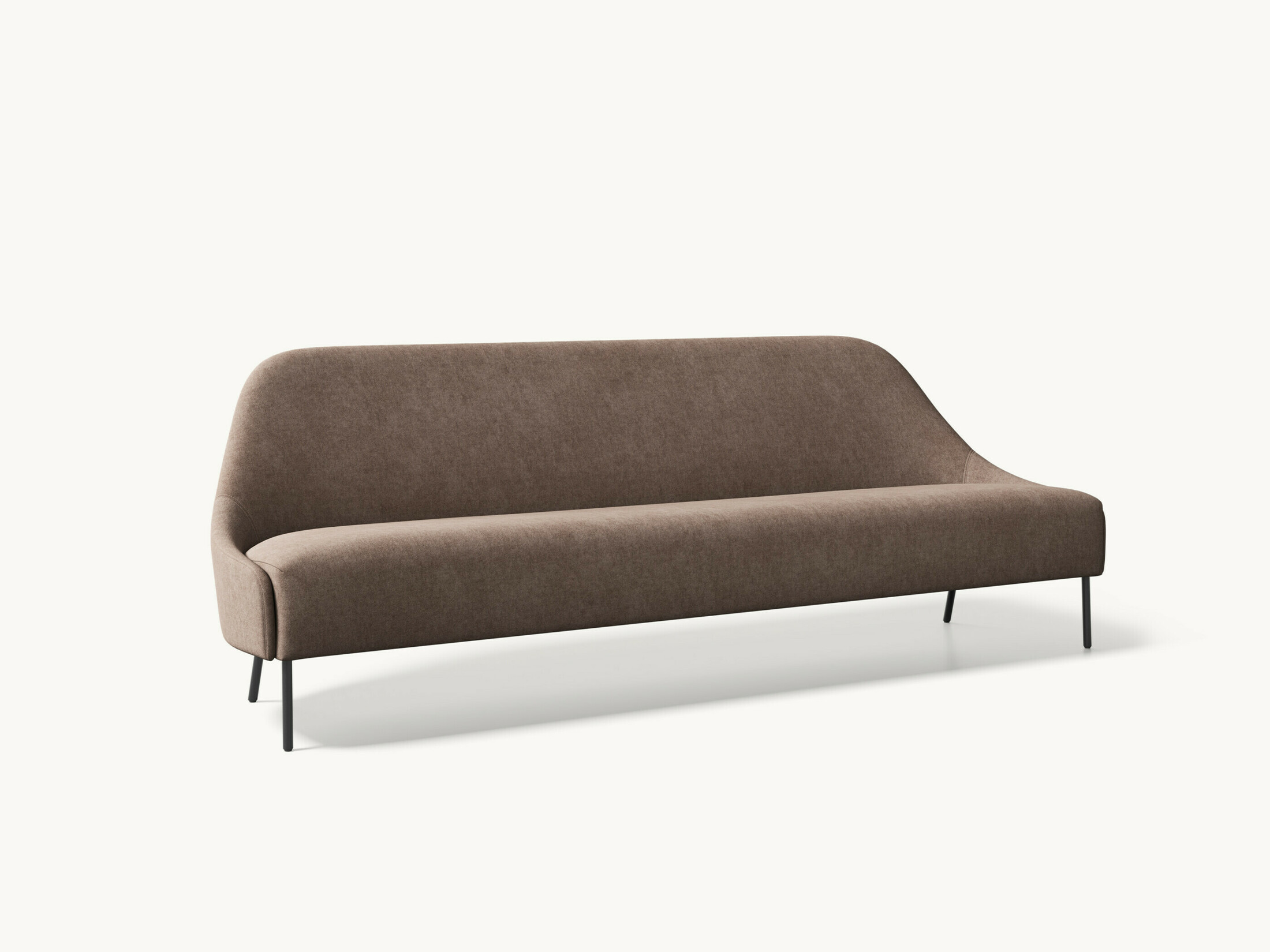 Napoleon
Napoleon has a classic but contemporary appearance with its generous flowy backrests and edgy silhouettes.
Napoleon is a versatile collection that fits into the most diverse environments due to its small scale and adaptability.
Frame
Wooden frame: plywood + solid wood frame with zig zag springs. Surface padded with foam and coated with fabric.
Padding
Standard padding in the fixed seat foam / High Resilience foam + silicone wadding
Standard padding in the fixed back rest foam / High Resilience foam + silicone wadding
Fire-safe padding for public spaces is also available, more information from project sales.
Upholstery
Removable fabric upholstery
In use, the upholstery may have a wave-like looseness
Fabric upholstery pattern differs between vertical and horizontal cutting fabrics
Vertical cutting Napoleon 228, vertical seam in seat, back rest and frame of back rest
Vertical cutting Napoleon 149 & 150 Roundback: vertical seam in the frame of the back rest
Delivery

Products delivered legs unfixed
Products produced based on customer orders. Lead time normally 4-6 weeks.
You might also be interested in these.
Although each piece of Adea furniture is different, like its buyer, we all have good taste and the ability to distinguish important details.