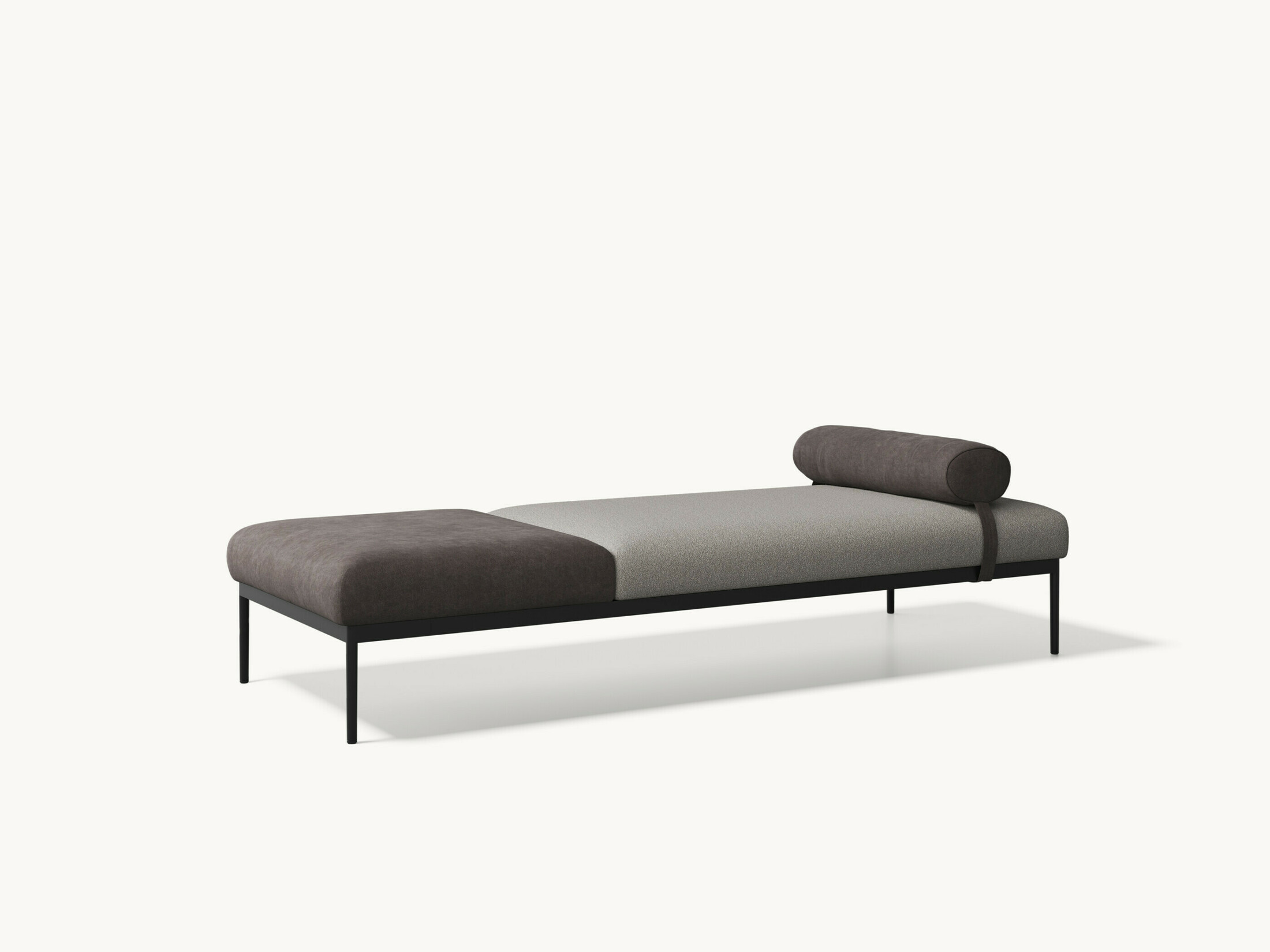 Bon Daybed
Minimalistic Bon Daybed fits perfectly in front of the fireplace or beside a window without blocking any views. Versatile Daybed can be a sofa, a bench or a space divider depending on the interior. In public spaces Daybed is practical as one can sit on it from multiple directions.
Fit for both homes and public spaces, the Bon Daybed continues designer/architect -duo Broberg & Ridderståle's design philosophy that is apparent in Bon, Bon Daybed, Baron and Bonnet chairs which together create a harmonious ensemble suitable even for the largest of spaces.
Frame
Wooden frame: plywood + solid wood frame with zig zag springs. Surface padded with foam and coated with fabric.
Padding
Standard padding fixed seat: foam + silicone wadding. Neck cushions High Resilience foam
Fire-safe padding for public spaces is also available, more information from project sales.
Upholstery
Removable fabric upholstery, fixed leather upholstery or removable fabric upholstery / fixed leather upholstery combination
Fabric upholstery differs from leather upholstery
Neck cushions upholstered with same material as the smaller seat part as standard
When upholstered completely in leather, upholstery of bigger seat part is made from two equal width leather pieces, double stitch finish.
Delivery
Delivered legs fixed
Products produced based on customer orders. Lead time normally 4-6 weeks.
You might also be interested in these.
Although each piece of Adea furniture is different, like its buyer, we all have good taste and the ability to distinguish important details.