Removable covers
Adea furniture is available with removable covers and in some cases with fixed upholstery.
Because Adea furniture is made to last for years, they are primarily always manufactured with removable covers. Removable covers help prolong the life of your sofa, or other furniture piece, and enable giving it a fresh makeover.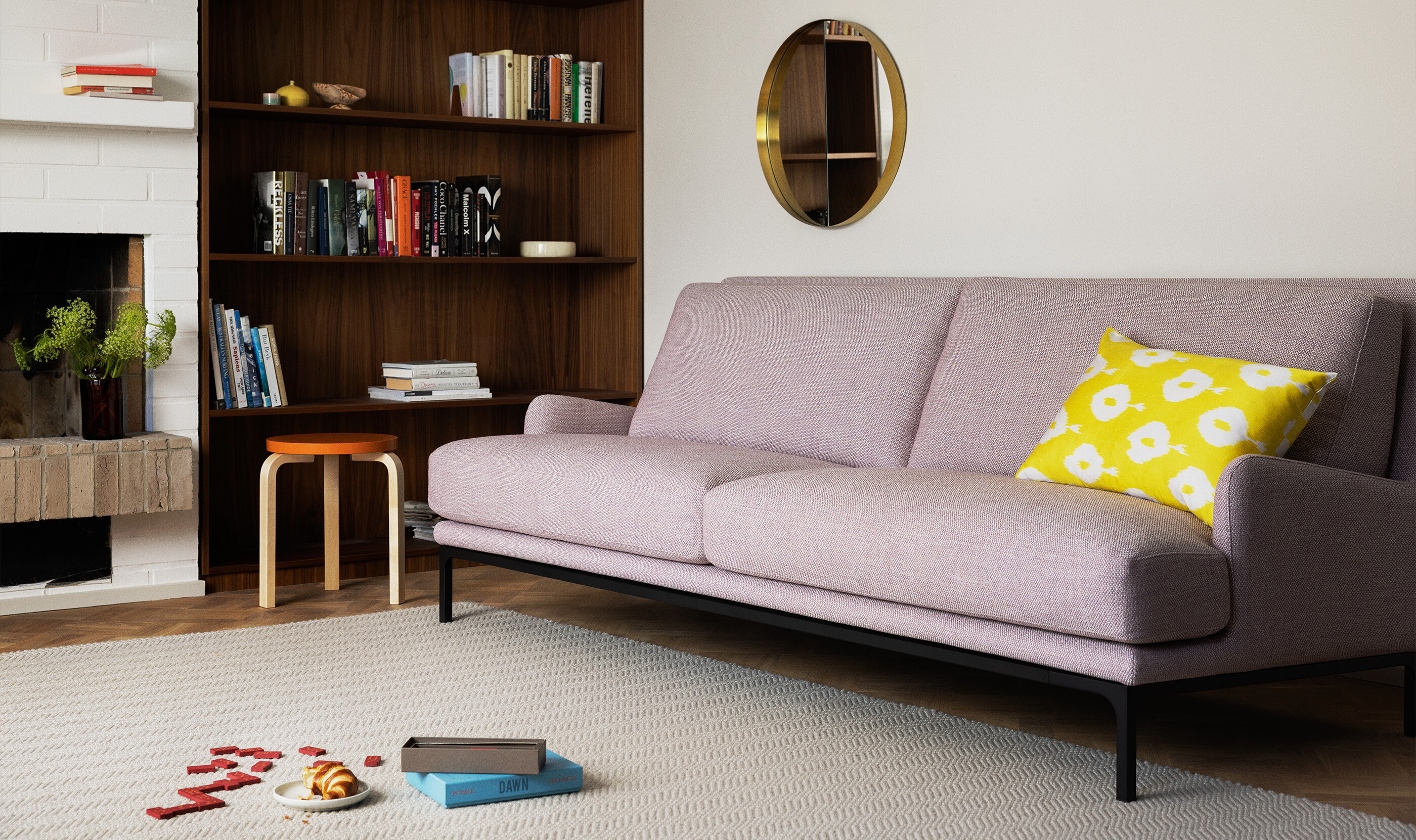 Considering giving an old sofa new covers?
Adea's ageless design is made to stand the test of time — from one home to another. We're happy to help if you're uncertain about which model your sofa or any other furniture piece is.
Just send us an email at: info (a) adea.fi and include the following:
a photo of your sofa
a photo of the factory sticker underneath your sofa
the name of the shop and the city where you ordered the sofa
and if you're not the first owner, the original buyer's last name
With these details we can track down the details of your sofa from over a decade ago, and confirm if new upholstery is still available.

Current collection
Our upholstered furniture is mainly available with removable fabric upholstery, which makes it easy to switch the removable covers at home. However, the upholstery of some models is fixed for technical reasons, so please always double-check if the upholstery is removable or not.
Choose your new upholstery material
The feeling of an Adea item is unmistakable. Every detail is in balance from upholstery and materials to everything that's hidden below the surface. You can get to know our carefully chosen upholstery materials at our dealers, and online.