Adea product collection 
Adea product collection includes high-quality sofas, armchairs and ottomans manufactured by experienced artisans under one single roof in Finland. Coffee tables, shelves and rugs complement the timeless design and precise craftsmanship of the upholstered furniture that are known especially for their exquisite seating comfort.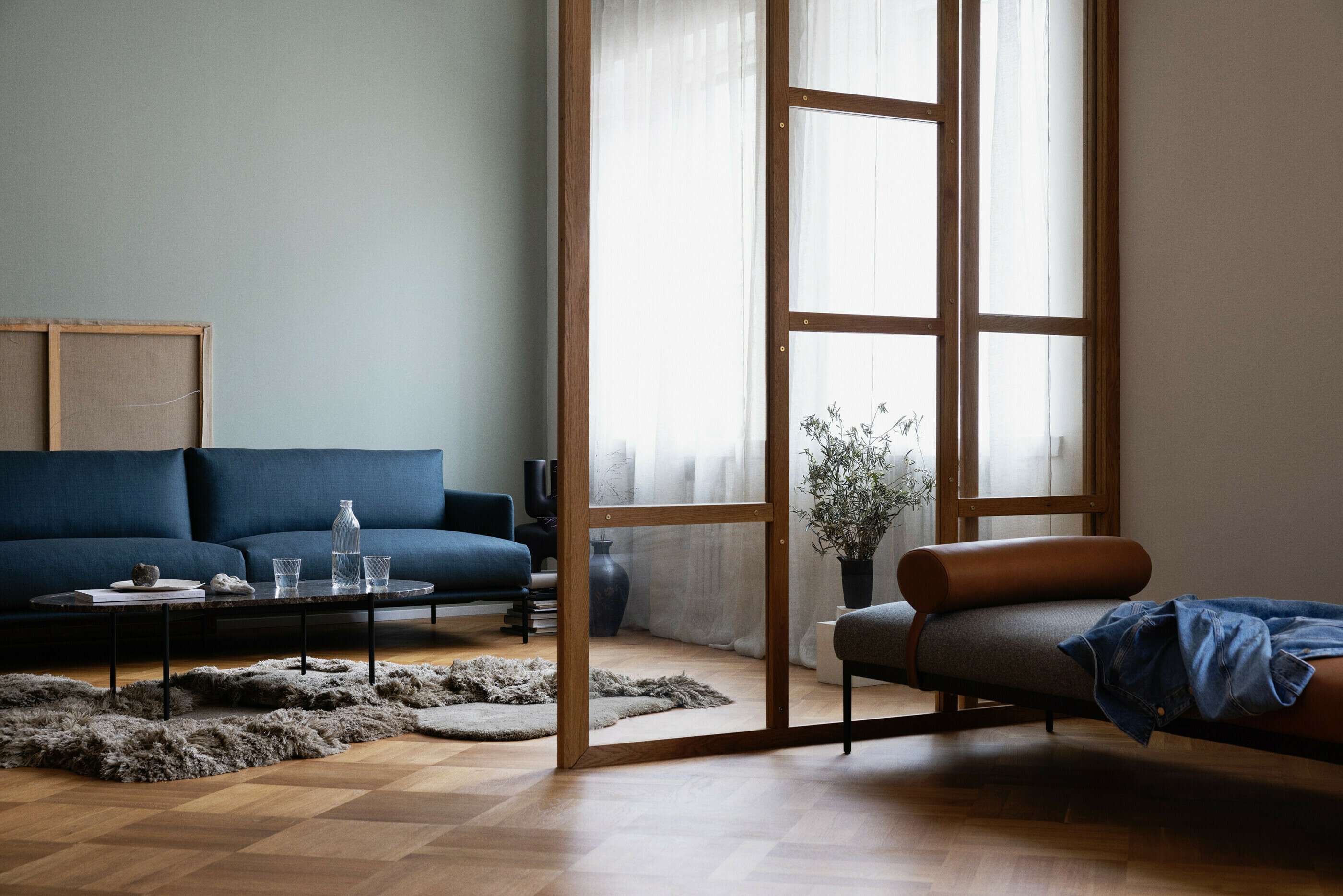 Sofas
Adea produces design sofas with premium craftsmanship and tradition going back to 1959.
All our sofas are customizable, both in measurement and upholstery. Our modular sofas are an especially flexible choice, that you can build and customize to perfectly fit the layout of your home. Modularity allows the building of normal two-seaters, large corner sofas, or sofas with a divan section. It also gives the sofa a long lifespan — from one home to another, you can modify the ensemble by removing modules or adding new ones.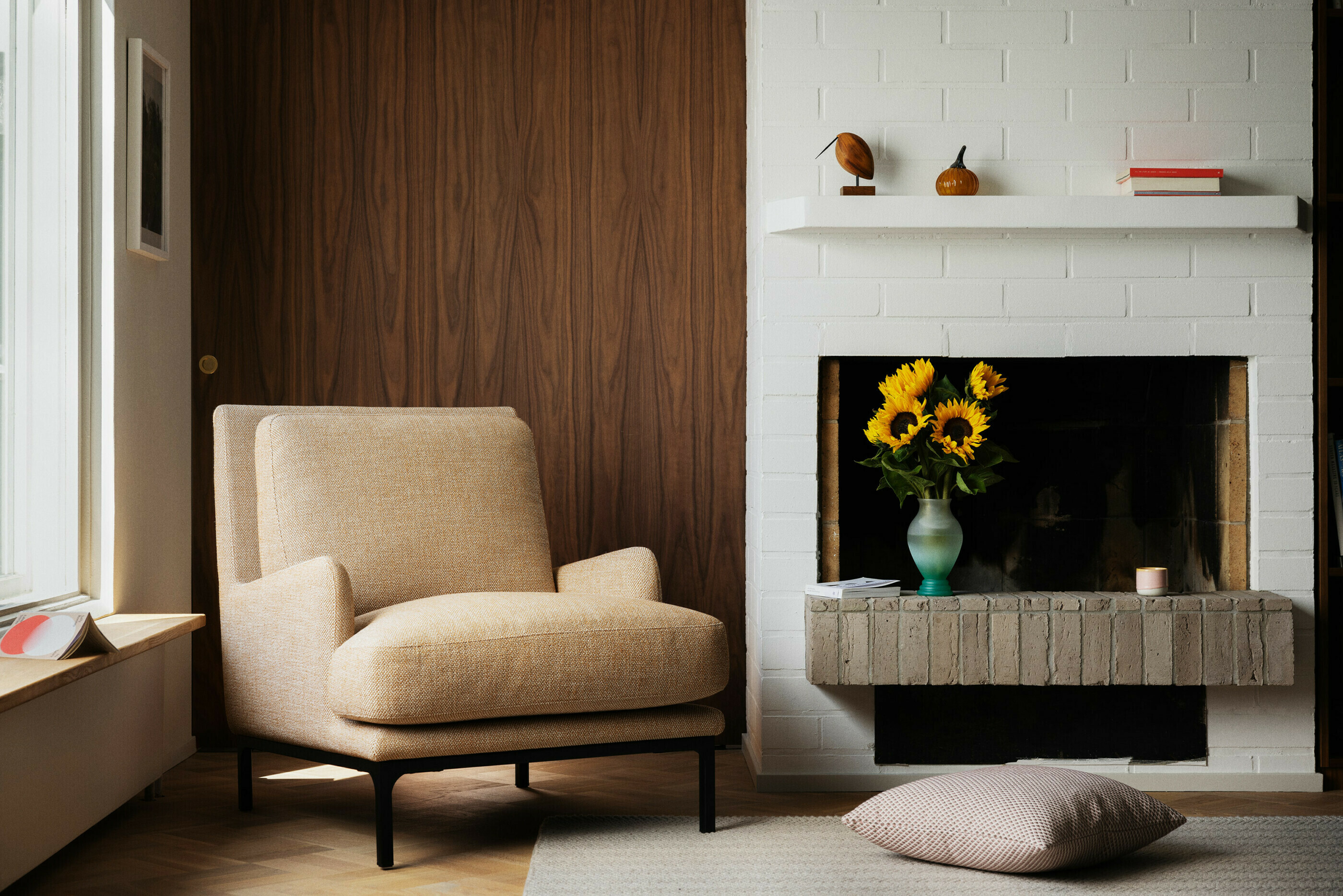 Armchairs
Adea produces high-quality armchairs as well as chairs for dining tables and bars. Some of our chairs are a part of a product family, sharing the same aesthetics and design characteristics with their namesake sofas – enabling the creation of beautiful interiors. By using differing fabrics, colors or patterns in your chairs, you can create complementary or contrasting color schemes for your living room or other space. 
Many of our chairs give you the option of choosing between multiple legs, like the Bonnet series with multiple leg options, or Tao chair with multiple color choices for its wooden legs.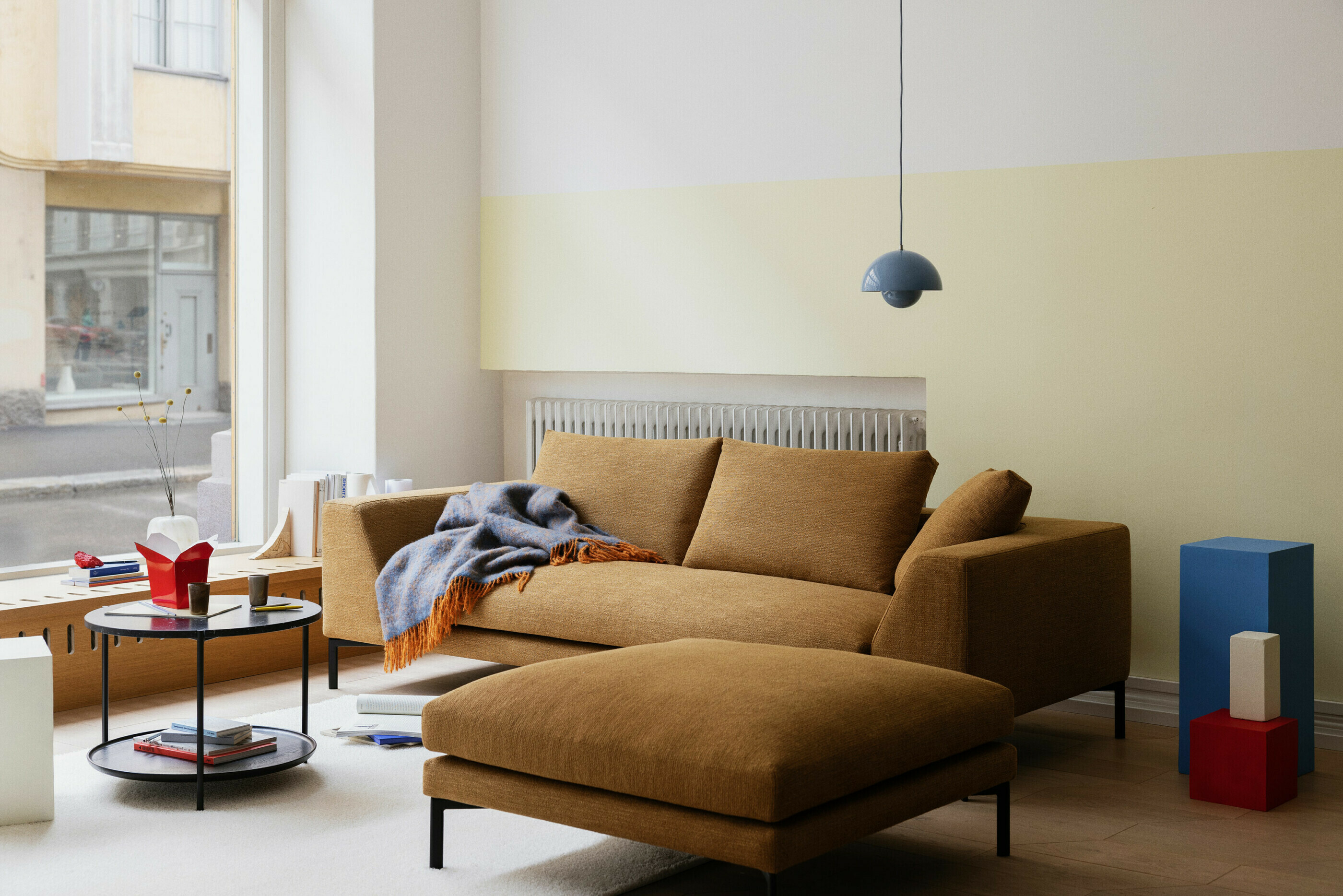 Ottomans
A sofa and ottoman of the same series create a stylish and comfortable ensemble for relaxing moments. The same goes for a combination of an armchair and ottoman. 
An ottoman makes your sitting position even comfier, and they function as comfortable extra seats when entertaining guests. Adea's ottomans are easy to move around, allowing you to change the look of your living room in moments.
Our collection includes ottomans designed to complement many of our sofas, as well as some of our armchairs — all using the same design language of the product family.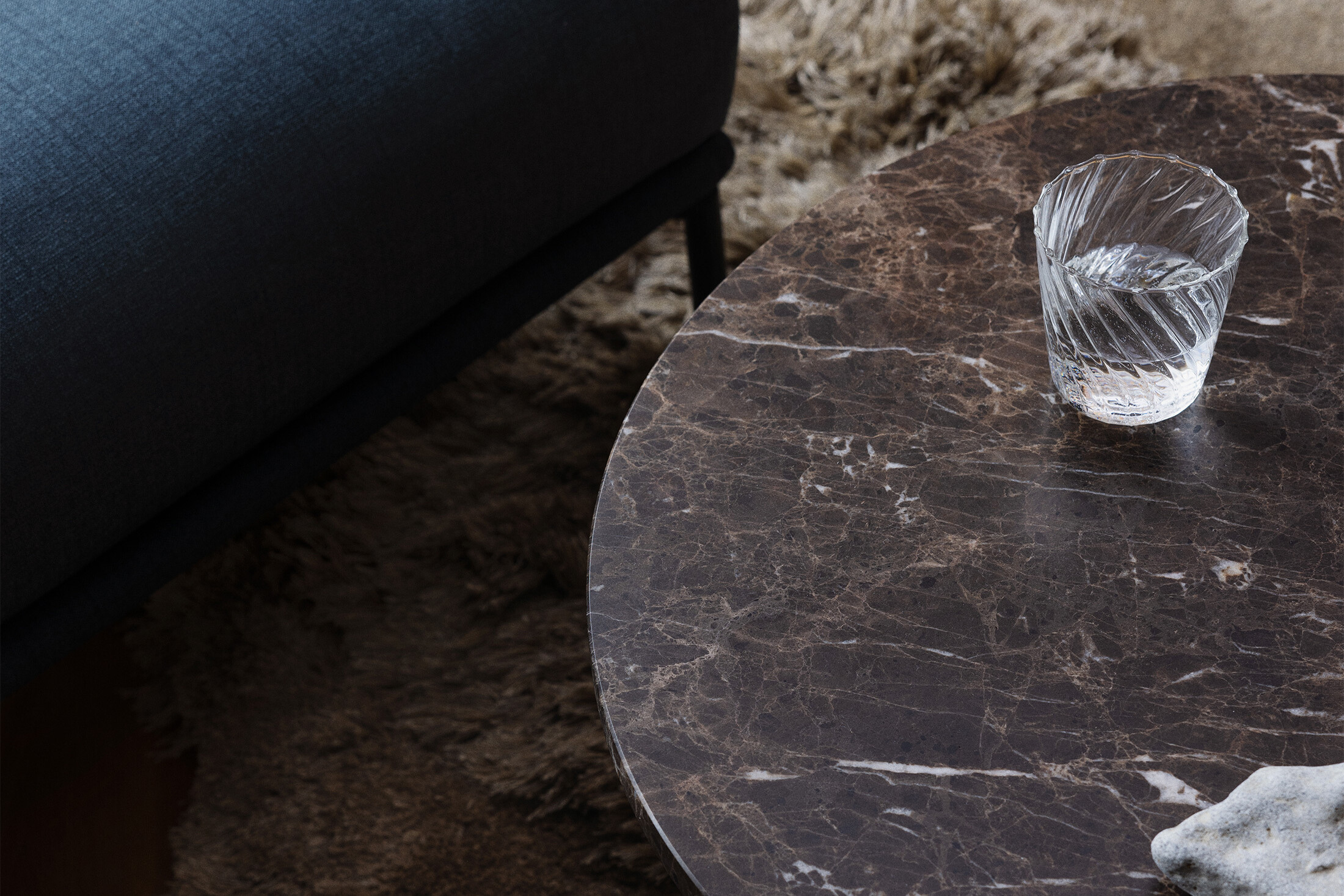 Coffee tables
Coffee tables are an integral part of a considered, well-finished interior decor, and provide practicality for everyday life. Adea coffee table collection includes multi-use tables with various size, height, and shape options; you can choose a round, oval, square or rectangular table – or combine many to create an interesting setting.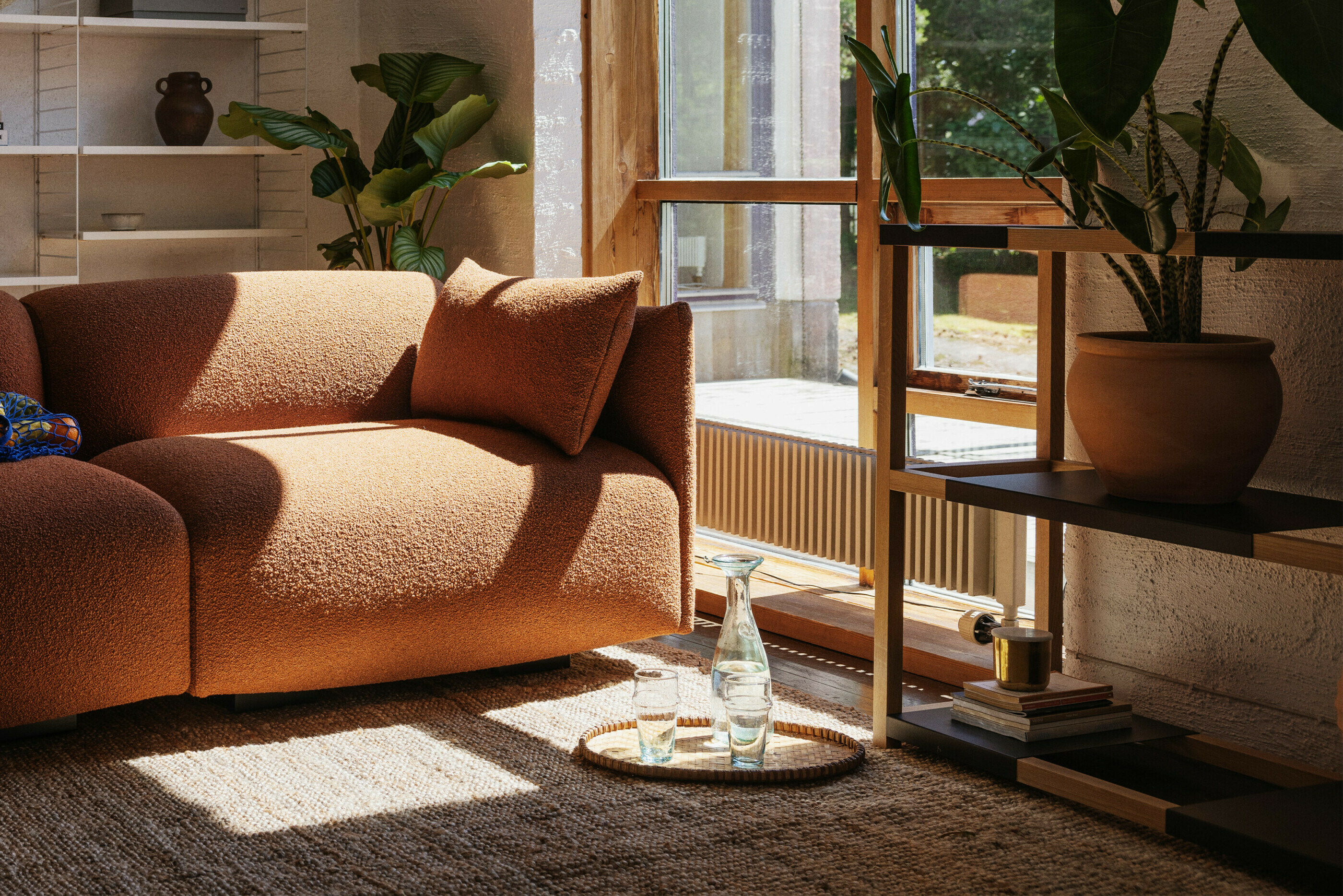 Shelves
Shelves function as vertical dividers, giving your interior decor character while at the same time offering an attractive, open storage solution for other decorative items, from houseplants to sculptures and glassware.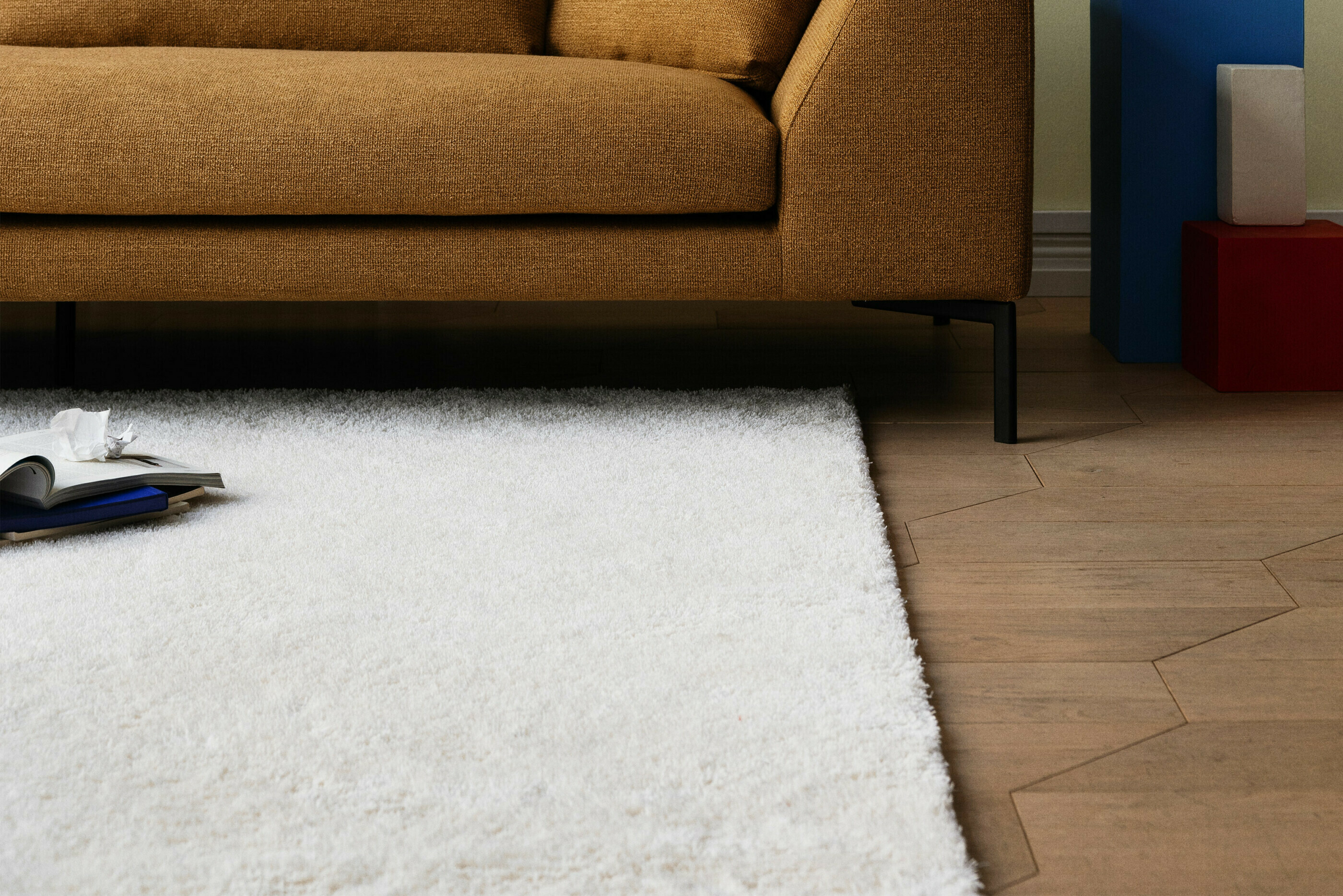 Rugs
All Adea rugs are hand tufted and made of high-quality natural materials. Their beautiful color ranges and mainly woollen composition make them naturally flame resistant and dirt repelling, and give them an extra comfortable, warm touch that you will want to experience barefooted as well.