Strawberry Thief
Strawberry Thief from 1883 is one of William Morris' most iconic designs. The pattern was inspired by the dreadlocks that stole strawberries from the kitchen garden of her Oxfordshire country home.
The base material in the Strawberry Thief fabric is a durable, water-washable and fire-resistant polyester that looks like linen.
Strawberry Thief is washable in water.
Report: horizontal 53cm, vertical 46cm
Country of origin: United Kingdom
Price category: PC4 vertical cutting
Composition: 100% FR Polyester
Width: 140cm
Abrasion resistance (Martindale scale): 35 000
Flame resistance: BS5867 Part 2 Type C+ IMO Part 7 + BS7175 Sec 3 + BS5815 Part 3 Section 7 + NFPA701 Test #1
Pilling resistance (Scale 0-5): 5
Lightfastness (scale 0-8): 5
Weight: 331g/mtl
Colours of upholstery materials may be different on screen and in real life. We recommend to check colours from sample swatches at retailers. Sample pieces can also be sent by request from info@adea.fi
Washable in water: 60 degrees program
Tumble drying: Forbidden
Bleaching: Forbidden
Ironing temperature: Max 100 degrees C
Chemical wash: Gentle dryclean, tetrachloroethylene only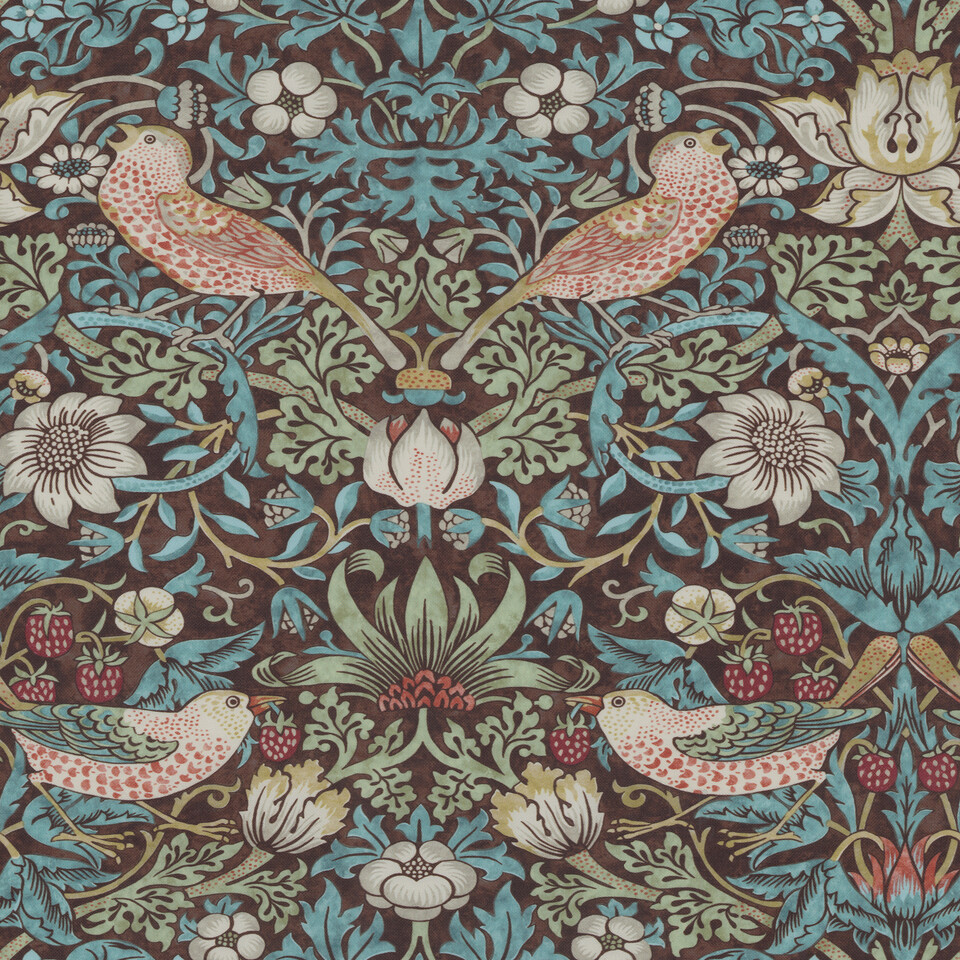 Strawberry Thief Chocolate Slate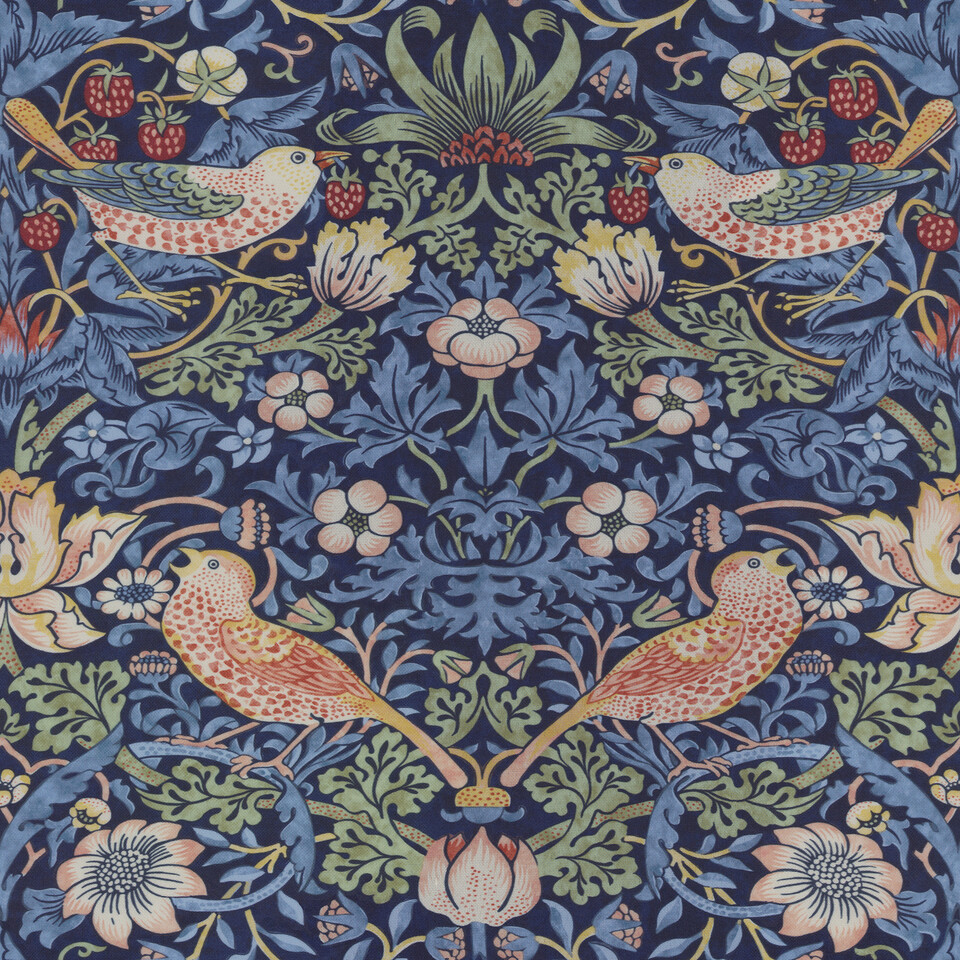 Strawberry Thief Indigo Mineral