Collaboration with influencer Johanna Tuominen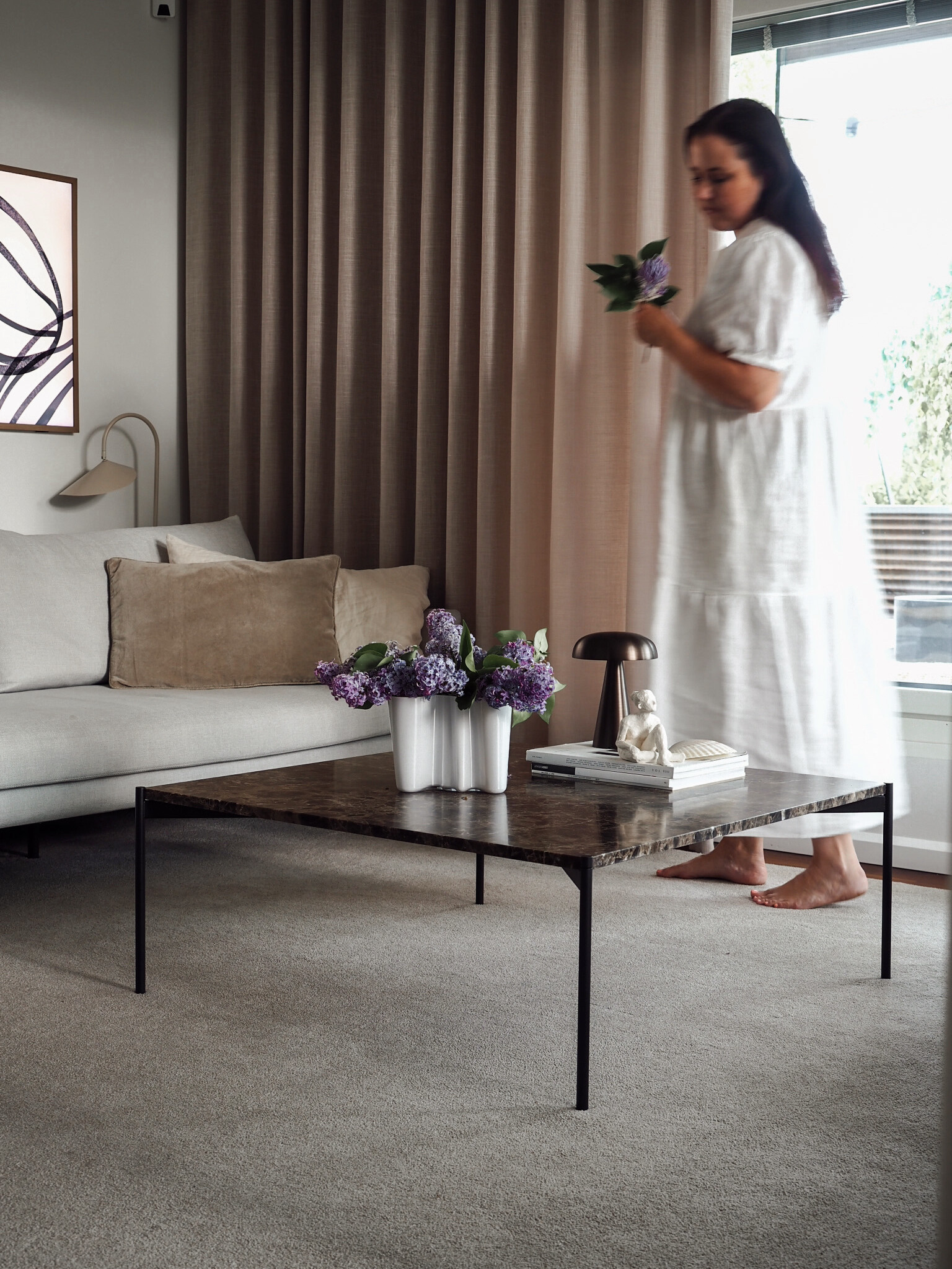 We collaborated with influencer Johanna Tuominen on our Plateau coffee table. With several Adea furniture pieces already in Johanna's beautiful home, Plateau seamlessly complemented their design. The table became a cohesive, natural element in the living room, creating a sense of spaciousness despite its generous size.

"I fell in love with Adea's Plateau table, because of its natural beauty with the stunning marble top and the elegant black metal legs that match the design language of our Band sofas. The brown Emperador Dark marble fits perfectly in our living room, and its warm tone softens the slightly rougher look of marble and metal in my opinion."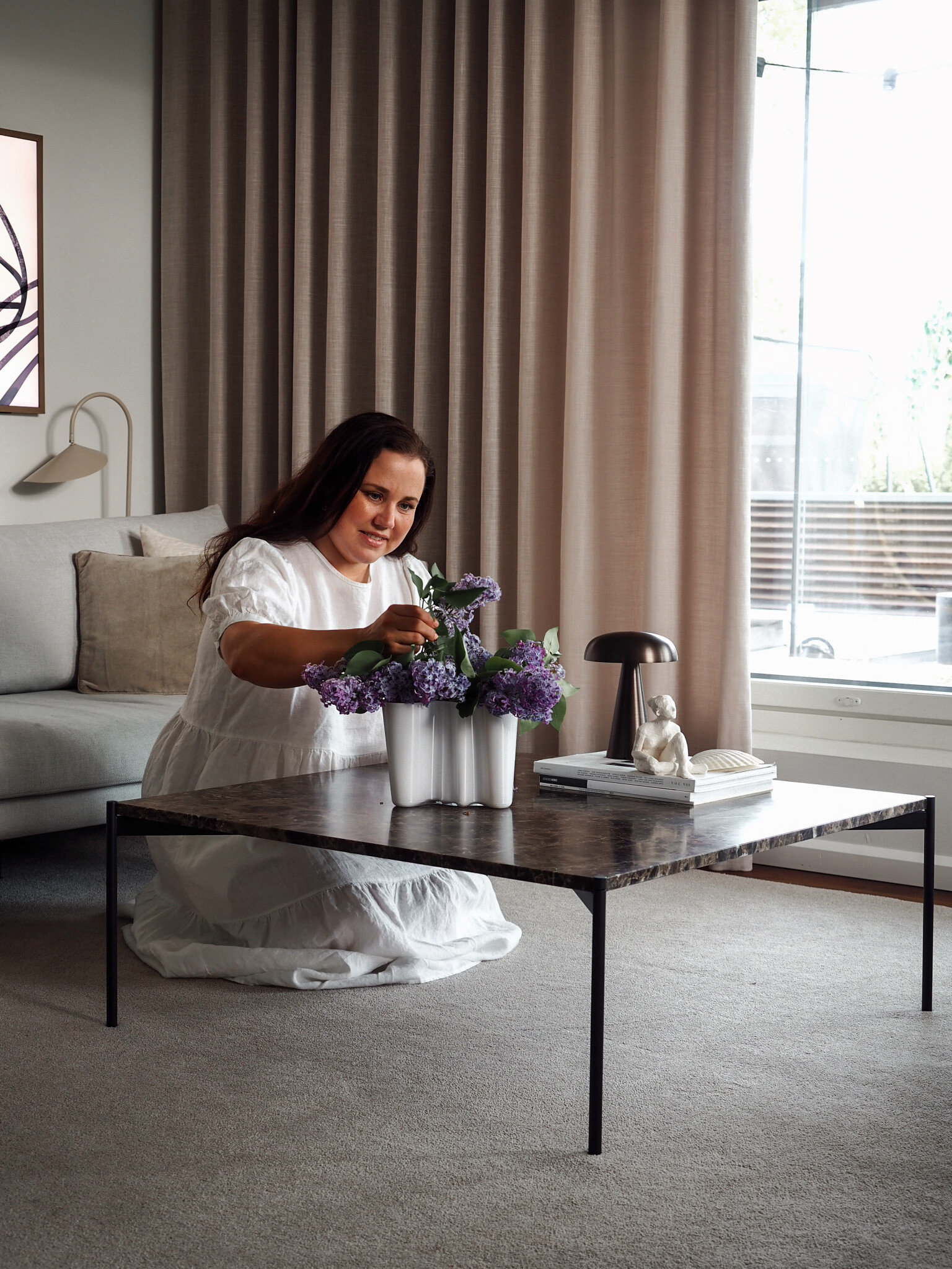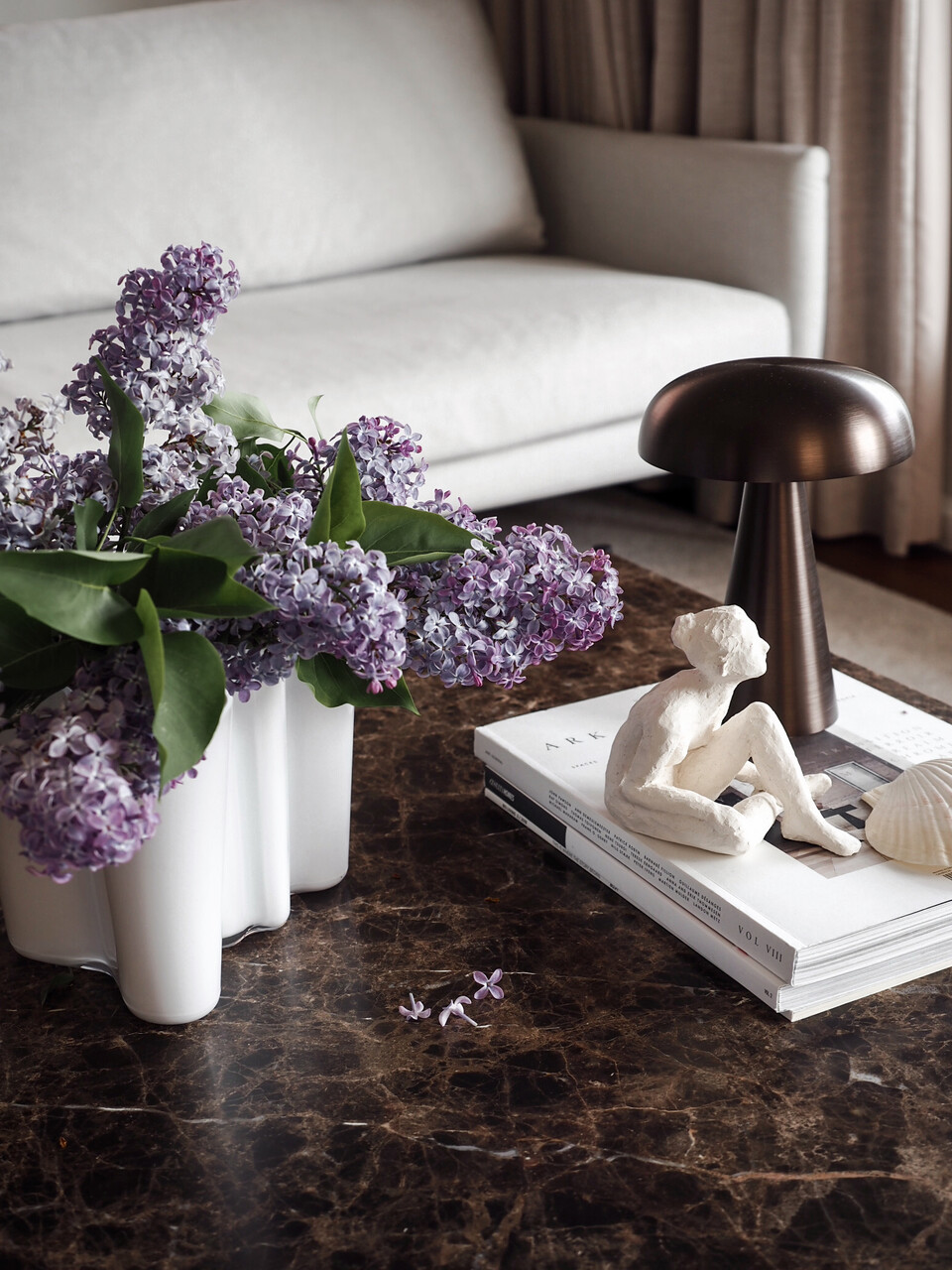 "The combination of metal and marble creates a timeless look for the table, providing a spacious 90x90 cm surface that's perfect for serving coffee or arranging various decorative setups I adore. The square shape, on the other hand, adds structure to the elongated arrangement of two Band sofas facing each other. Interestingly, the larger Plateau table surprisingly opened up our living room, proving that the shape and size of furniture truly matter."
You can see Johanna's full Plateau collaboration post here.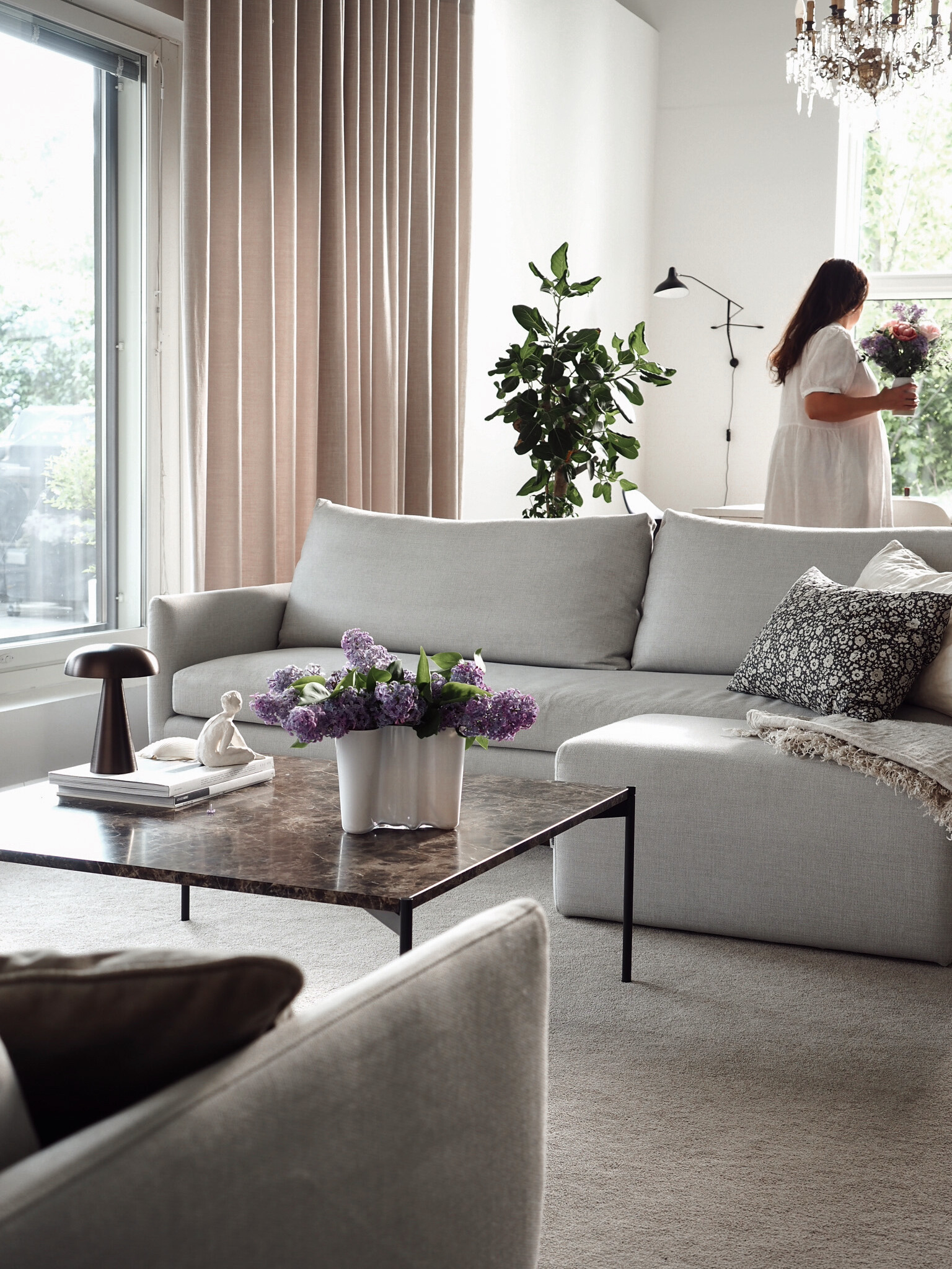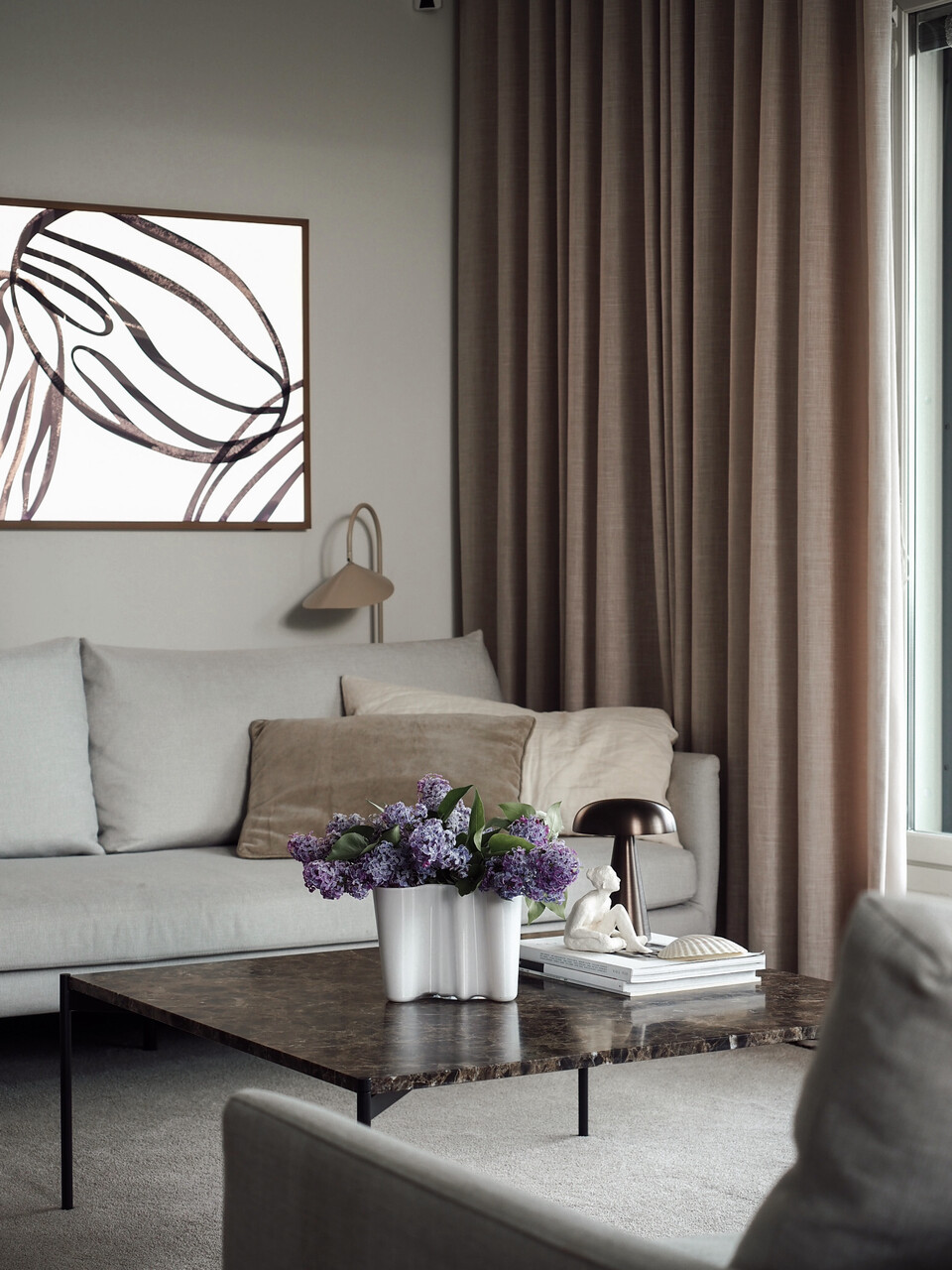 In addition to the Band sofas, Camp ottoman and Plateau coffee table, Johanna has a beautiful pair of Tao chairs and a Tao ottoman, which you can see in this post.