Adea in Habitare fair 2022
This year, Adea joins Habitare fair in Helsinki, at the stands of Annala Oy and Young Finnish Design. 

Our friend company Annala is a traditional Finnish weaving mill, located in Lapua, near the Adea factory in Kauhajoki. Annala's fabric collection is inspired by Finnish nature, and the timeless colors and patterns of their fabrics are suitable for homes and public spaces.
Young Finnish Design is an agency run by two young designers Elisa Luoto and Heidi Maria Huovinen. Their mission is to help other young talents connect with businesses in the field, and vice versa helping companies discover fresh designs.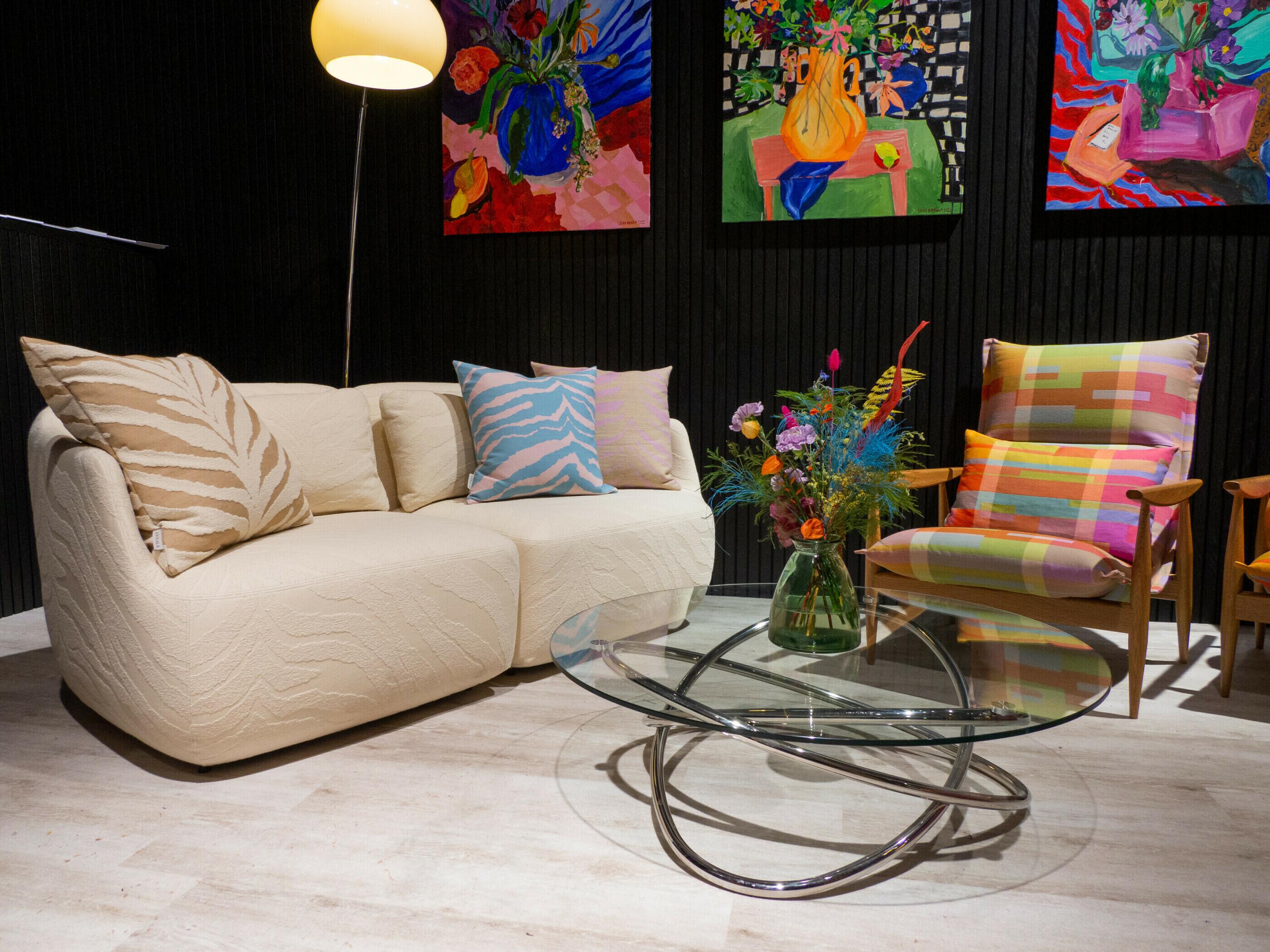 Annala displays their new Annala x Annala collection by artist Laura Annala. The collection's name "COLOR ME HAPPY" is quite an accurate description for the bright colors and joyful patterns of these high-quality wool blend fabrics, that are upholstered on Adea furniture at Habitare.
Adea products on display at Annala stand:
Tao chair, ILO 1 fabric
Tao chair, ILO 2 fabric
Tre 55 ottoman, YOLO LOUD -fabric
Como sofa, YOLO MELLOW -fabric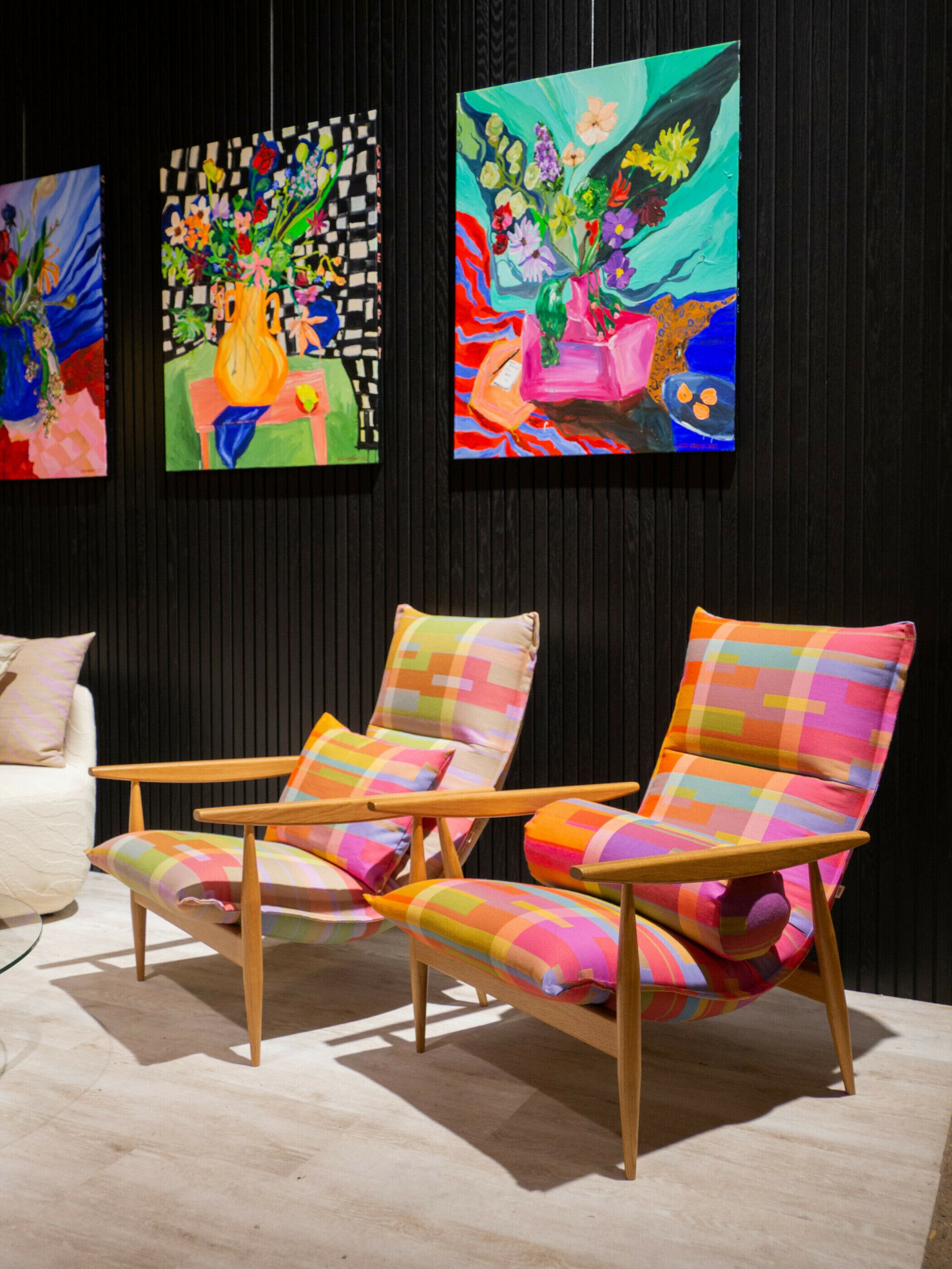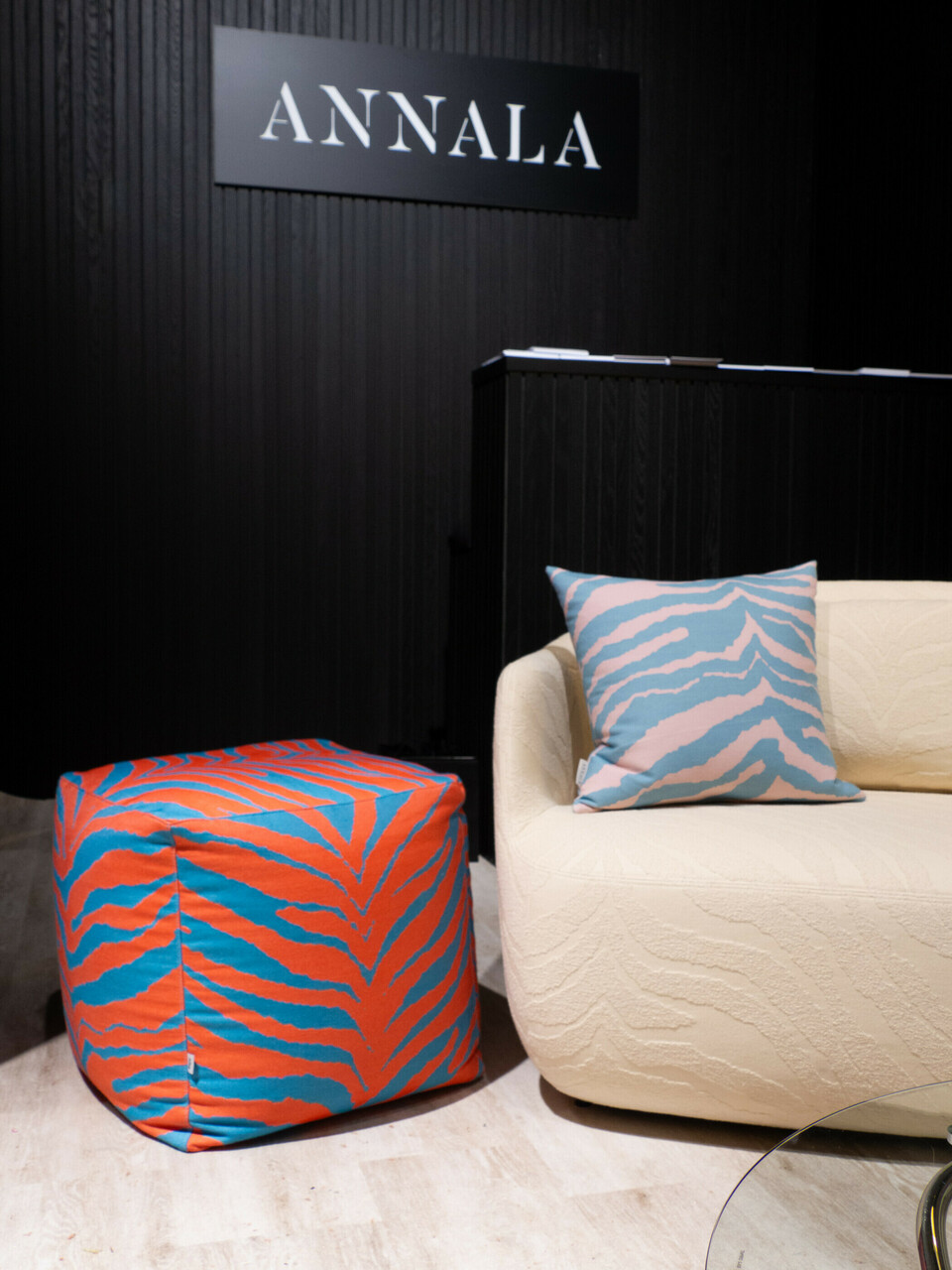 Annala x Young Finnish Design
In cooperation with Annala, YFD created a new fabric collection, including some very wild patterns, with the aim of highlighting domestic and regional weaving skills and preserving self-sufficiency in Finland, responsible local production and, of course, the skills of young designers. Adea's Napoleon and Bonnet Dining are upholstered with the fabrics from the attention-grabbing collection, and they are on display at Habitare, at YFD stand 6g49.
Adea products and their YFD fabrics: